Skip to Main Content
It looks like you're using Internet Explorer 11 or older. This website works best with modern browsers such as the latest versions of Chrome, Firefox, Safari, and Edge. If you continue with this browser, you may see unexpected results.
This guide has been designed for medical specialists interested in Pain medicine to locate relevant resources on this topic, including those available through the ANZCA library.
Related guides
Other guides
Spotlight: 2021 Global Year About Back Pain
This year's IASP theme focuses on helping clinicians, scientists, those living with back pain and the public understand the nature of back pain and the utility of available treatment modalities.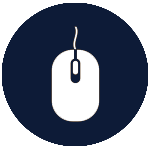 View resources
Spotlight
Physical Diagnosis of Pain : An Atlas of Signs and Symptoms, 4e

by

With a practical focus on how a clinician evaluates pain - "what is it?" rather than "where is it?" - Physical Diagnosis of Pain, 4th Edition, remains your most authoritative source for guidance in this key area of pain management. In this award-winning reference, internationally recognized pain expert Dr. Steven Waldman takes you step by step through the evaluation and diagnosis of more than 280 pain-related conditions based on physical signs. Concise, superbly illustrated chapters help you rapidly diagnose pathology based on physical techniques rather than relying on imaging alone.

ISBN: 9780323712606

Publication Date: 2020-12-11

The Oxford Handbook of the Neurobiology of Pain

by

The Oxford Handbook of the Neurobiology of Pain represents a state of the art overview of the rapidly developing field of pain research. As populations age, the number of people in pain is growing dramatically, with half the population living with pain. The opioid crisis has highlighted this problem. The present volume provides expert overviews of many complex topics in pain research that are likely to be of interest not just to pain researchers, but also to pain clinicians who are seeking new therapeutic opportunities to develop analgesics.

ISBN: 9780190860509

Publication Date: 2020-07-01
Pain Management Research Review - Issue 63 (July 2021)

- Opioid use disorder and initiation of physical therapy for LBP
- Comorbid chronic pain and depression: shared risk factors
- Association between chronic pain and long-term cognitive decline in the elderly
- Cannabinoids, cannabis and cannabis-based medicine for pain management
- Adverse effects of heavy cannabis use
- C. sativa terpenes selectively enhances cannabinoid activity
- Opioid consumption and pain after orthopaedic/urological surgery
- High-frequency SCS for painful diabetic neuropathy
- Guidance for steroid injections with COVID-19 vaccination
- Opioids: extramedical use and harm in chronic noncancer pain
Related courses
ANZCA Educators Program
The ANZCA Educators Program is designed to equip clinicians involved in ANZCA and FPM training with the skills and knowledge to facilitate learning in their daily role.
FPM Better Pain Management program
The FPM Better Pain Management program consists of twelve online education modules that have been designed for specialist and general medical practitioners, medical students, nurses and allied health practitioners engaged in the care of patients with persistent pain.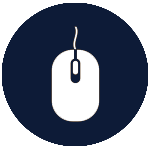 Click here to access
Talk to us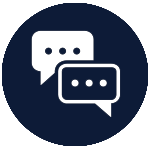 We rely on your feedback to further develop and support user access to the ANZCA library. Use the link below to provide content suggestions, as well as to make recommendations, report issues, and to give general feedback.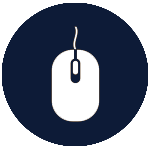 Library feedback form
---
ANZCA acknowledges the traditional custodians of Country throughout Australia and recognises their unique cultural and spiritual relationships to the land, waters and seas and their rich contribution to society. We pay our respects to ancestors and Elders, past, present, and emerging.
ANZCA acknowledges and respects Māori as the Tangata Whenua of Aotearoa and is committed to upholding the principles of the Treaty of Waitangi, fostering the college's relationship with Māori, supporting Māori fellows and trainees, and striving to improve the health of Māori.