Skip to main content
It looks like you're using Internet Explorer 11 or older. This website works best with modern browsers such as the latest versions of Chrome, Firefox, Safari, and Edge. If you continue with this browser, you may see unexpected results.
This guide has been designed for medical specialists interested in Pain medicine to locate relevant resources on this topic, including those available through the ANZCA library.
Related guides
Other guides
Spotlight
Acute Pain Management: A Practical Guide, 5e

by

With a focus on practical acute pain management in adults in the hospital setting, this book provides health professionals with simple and practical information to help them manage patients with acute pain safely and effectively. * Combines evidence-based information with practical guidelines and protocols * Covers the pharmacology of opioids, local anesthetics, and nonopioid and adjuvant analgesic agents * Discusses management of acute pain in both surgical and nonsurgical acute pain settings including in patients with spinal cord or burns injuries and selected medical illnesses.

ISBN: 9780429295058

Publication Date: 2021-06-21

Preoperative Optimization of the Chronic Pain Patient: Enhanced Recovery Before Surgery

by

Preoperative Optimization of the Chronic Pain Patient is a ground-breaking collaborative effort written by medical and psychological experts in the field of pain management with a specific interest in the perioperative arena. The modern emphasis on biopsychosocial-spiritual care is as important here as anywhere in medicine as comprehensive mind-body preparation is essential to optimize outcomes.

ISBN: 9780190920142

Publication Date: 2019-09-23
Pain Management Research Review - Issue 62 (2021)

- Multifaceted intervention to improve LBP care in ED
- Primary-care access for individuals on prescribed opioids
- Effect of local vibratory stimulation on proprioceptive control
- Midlife family financial strain, sense of control and pain in later years
- Day-case THA
- Disposal kits and fact sheets do not improve un-needed opioid disposal
- Systemic opioid prescribing patterns and care costs on initiation of SCS
- UK recommendations on opioid stewardship
- Cannabidiol for acute LBP in ED
- Internet-delivered ACT as microlearning for chronic pain
Spotlight: National Strategic Action Plan for Pain Management
June 17, 2019: Australia's peak pain organisations for health professionals welcome national pain management plan
Related courses
ANZCA Educators Program
The ANZCA Educators Program is designed to equip clinicians involved in ANZCA and FPM training with the skills and knowledge to facilitate learning in their daily role.
FPM Better Pain Management program
The FPM Better Pain Management program consists of twelve online education modules that have been designed for specialist and general medical practitioners, medical students, nurses and allied health practitioners engaged in the care of patients with persistent pain.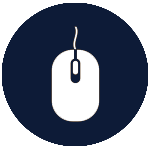 Click here to access
Talk to us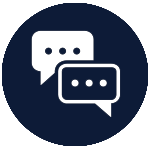 We rely on your feedback to further develop and support user access to the ANZCA library. Use the link below to provide content suggestions, as well as to make recommendations, report issues, and to give general feedback.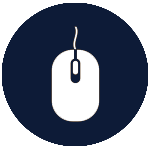 Library feedback form
---
ANZCA acknowledges the traditional custodians of Country throughout Australia and recognises their unique cultural and spiritual relationships to the land, waters and seas and their rich contribution to society. We pay our respects to ancestors and Elders, past, present, and emerging.
ANZCA acknowledges and respects Māori as the Tangata Whenua of Aotearoa and is committed to upholding the principles of the Treaty of Waitangi, fostering the college's relationship with Māori, supporting Māori fellows and trainees, and striving to improve the health of Māori.