Skip to main content
It looks like you're using Internet Explorer 11 or older. This website works best with modern browsers such as the latest versions of Chrome, Firefox, Safari, and Edge. If you continue with this browser, you may see unexpected results.
This guide has been designed for medical specialists interested in Pain medicine to locate relevant resources on this topic, including those available through the ANZCA library.
Related guides
Other guides
Spotlight
Questions and Answers in Pain Medicine: A Guide to Board Exams

by

This book provides a practical and comprehensive review of pain medicine in a clear and easy to apply question and answer format. Divided by topic, the book includes Q&As on Pain Basics, Psychology, Common Pain Syndromes, Medications, Pain Management in Special Populations and Interventional Pain. It is intended as a guide for residents and fellows and is written in such a manner to provide instantaneous feedback on correct answer choice and explanation for self-evaluation while preparing for written board examinations.

ISBN: 9783030682033

Publication Date: 2021-02-25

Interventional Pain

by

This comprehensive book serves as a review for the Fellow of Interventional Pain Practice (FIPP) exam and functions as a concise guide for all interventional pain doctors. Through educational initiatives, it helps to promote consensus-building among experts on the effectiveness of existing techniques and avenues for advancement of therapeutic performances.

ISBN: 9783030317409

Publication Date: 2020-12-12

Trigeminal Nerve Pain

by

Trigeminal Nerve Pain comprehensively covers how to manage patients with this often debilitating pain and is of use to trainees and practising internists, hospitalists, surgeons and anaesthesiologists seeking to increase their understanding of this complex condition.

ISBN: 9783030606862

Publication Date: 2020-12-17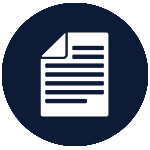 Machado-Alba JE, Serna-Echeverri LS, Valladales-Restrepo LF, Machado-Duque ME, Gaviria-Mendoza A. Use of tramadol or other analgesics in patients treated in the emergency department as a risk factor for opioid use. Pain Research Management. 2020 Nov 20;2020:8847777. doi: 10.1155/2020/8847777.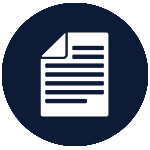 ​Torrance N, Veluchamy A, Zhou Y, et al. Trends in gabapentinoid prescribing, co-prescribing of opioids and benzodiazepines, and associated deaths in Scotland. British Journal of Anaesthesia. 2020;125(2):159-167. doi:10.1016/j.bja.2020.05.017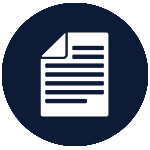 Hardman MI, Hagedorn JM. Perioperative spinal cord stimulation management: a clinical scenario of device loss and recommendations for anesthesiologists. Pain Medicine (Malden, Mass). 2020;2020 Feb 10.
Spotlight: National Strategic Action Plan for Pain Management
June 17, 2019: Australia's peak pain organisations for health professionals welcome national pain management plan
Related courses
ANZCA Educators Program
The ANZCA Educators Program is designed to equip clinicians involved in ANZCA and FPM training with the skills and knowledge to facilitate learning in their daily role.
FPM Better Pain Management program
The FPM Better Pain Management program consists of twelve online education modules that have been designed for specialist and general medical practitioners, medical students, nurses and allied health practitioners engaged in the care of patients with persistent pain.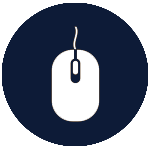 Click here to access
Talk to us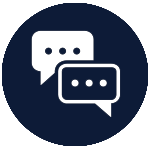 We rely on your feedback to further develop and support user access to the ANZCA library. Use the link below to provide content suggestions, as well as to make recommendations, report issues, and to give general feedback.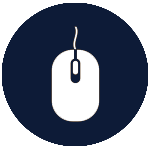 Library feedback form
---
ANZCA acknowledges the traditional custodians of Country throughout Australia and recognises their unique cultural and spiritual relationships to the land, waters and seas and their rich contribution to society. We pay our respects to ancestors and Elders, past, present, and emerging.
ANZCA acknowledges and respects Māori as the Tangata Whenua of Aotearoa and is committed to upholding the principles of the Treaty of Waitangi, fostering the college's relationship with Māori, supporting Māori fellows and trainees, and striving to improve the health of Māori.