Skip to Main Content
It looks like you're using Internet Explorer 11 or older. This website works best with modern browsers such as the latest versions of Chrome, Firefox, Safari, and Edge. If you continue with this browser, you may see unexpected results.
This page displays apps and podcasts related to Perioperative Medicine.
Related guides
Related websites
Apps
Reversing Warfarin
by HealthObs Ltd
The Reversing Warfarin App is designed for doctors to help them manage patients on the anticoagulant warfarin.
Managing Dabigatran By HealthObs Ltd
The dabigatran App is designed for doctors to help them manage patients on the anticoagulant dabigatran.
Prof Montage
Publisher description: What is Prof Montage cardiology rounds?
This is a pro bono App offered to you as a learning resource. Prof Montage has videos for all levels of cardiology training, from first year medical students to interns, residents and fellows. Other health professionals may also find it helpful. We welcome you to explore the videos, and get involved in the discussion via the Facebook page and video comment sections. Prof Montage will answer questions beneath each video, so start watching and asking to get the discussion started.
Podcasts
BJA podcasts
These podcasts from the British Journal of Anaesthesia (BJA), discuss a broad range of issues including those in perioperative and intensive care medicine. The BJA is available through the ANZCA Library Journals list.
Podcast of interest:
---
Monash University's PeriopMed podcast series covers a broad range of issues in perioperative medicine including anaesthetic depth and delirium after major surgery, and managing opioids in the perioperative period.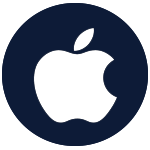 Access via iTunes
Perioperative care and enhanced recovery after surgery
Perioperative Care and Enhanced Recovery after Surgery. Research review. July 2017
A discussion between Prof Andrew Hill (Colorectal Surgeon) and Dr Nick Lightfoot (Anaesthestist) at Middlemore Hospital, Auckland, New Zealand (July, 2017).
The discussion centres on principles of Perioperative Care and Enhanced Recovery after Surgery, and will be of interest to all healthcare professionals involved in the surgical process.
Part 1 – Introduction
Part 2 – Who should lead perioperative care?
Part 3 – Prof Henrik Kehlet's approach to perioperative care
Part 4 – Are perioperative care programmes too complicated?
Part 5 – Key elements in a local ERAS programme
Part 6 - Summary
Suggest an app or podcast
To suggest apps or podcasts for inclusion on this page, please use this form: Library feedback form
ANZCA acknowledges the traditional custodians of Country throughout Australia and recognises their unique cultural and spiritual relationships to the land, waters and seas and their rich contribution to society. We pay our respects to ancestors and Elders, past, present, and emerging.
ANZCA acknowledges and respects Māori as the Tangata Whenua of Aotearoa and is committed to upholding the principles of the Treaty of Waitangi, fostering the college's relationship with Māori, supporting Māori fellows and trainees, and striving to improve the health of Māori.