Skip to Main Content
It looks like you're using Internet Explorer 11 or older. This website works best with modern browsers such as the latest versions of Chrome, Firefox, Safari, and Edge. If you continue with this browser, you may see unexpected results.
This guide has been designed for anaesthetists interested in perioperative medicine to locate relevant resources on this topic, including those available through the ANZCA library.
Related guides
Other guides
Spotlight
Special perioperative medicine issue: Canadian Journal of General Internal Medicine

This supplement issue of the Canadian Journal of General Internal Medicine is dedicated towards key topics of perioperative medicine that reflects the nascent ascendancy of this clinical domain.To keep you updated as to hot topics in perioperative medicine, the editors have assembled a cross-section of practical, case-based, evidence-informed articles by established and emerging experts in the field.
Perioperative Care Research Review
Perioperative Care and Enhanced Recovery after Surgery. Research review. July 2017
A discussion between Prof Andrew Hill (Colorectal Surgeon) and Dr Nick Lightfoot (Anaesthestist) at Middlemore Hospital, Auckland, New Zealand (July, 2017).
The discussion centres on principles of Perioperative Care and Enhanced Recovery after Surgery, and will be of interest to all healthcare professionals involved in the surgical process.
Part 1 – Introduction
Part 2 – Who should lead perioperative care?
Part 3 – Prof Henrik Kehlet's approach to perioperative care
Part 4 – Are perioperative care programmes too complicated?
Part 5 – Key elements in a local ERAS programme
Part 6 - Summary
Perioperative Medicine SIG
For more information about this Special Interest Group (SIG), including information about recommended courses and details about Fellowships for trainees, please visit the Perioperative Medicine page or the Anaesthesia Continuing Education website.
Talk to us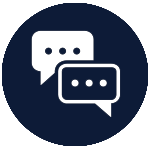 We rely on your feedback to further develop and support user access to the ANZCA library. Use the link below to provide content suggestions, as well as to make recommendations, report issues, and to give general feedback.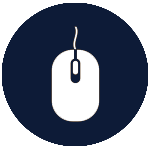 Library feedback form
---
ANZCA acknowledges the traditional custodians of Country throughout Australia and recognises their unique cultural and spiritual relationships to the land, waters and seas and their rich contribution to society. We pay our respects to ancestors and Elders, past, present, and emerging.
ANZCA acknowledges and respects Māori as the Tangata Whenua of Aotearoa and is committed to upholding the principles of the Treaty of Waitangi, fostering the college's relationship with Māori, supporting Māori fellows and trainees, and striving to improve the health of Māori.