Skip to Main Content
It looks like you're using Internet Explorer 11 or older. This website works best with modern browsers such as the latest versions of Chrome, Firefox, Safari, and Edge. If you continue with this browser, you may see unexpected results.
This page contains general resources related to the topic of anaesthesia.
Retirement
This short video was created for the ANZCA ASM 2022 and shows interviews of retired anaesthetists, a pain physician and a psychiatrist sharing their personal stories and pearls of wisdom about transitioning to retirement.
With special thanks to Dr Richard Riley.
Duration: 15 mins approx.
Anesthesia toolbox
The Anesthesia Education Toolbox provides an online peer reviewed set of educational resources collaboratively developed and shared by anesthesia residency programs across the US and abroad. Comprised of a competency-based curriculum with milestone assessments for residents, fellows and post-residency graduates, the toolbox provides a mechanism for faculty to submit, peer-review, and share educational materials including e-learning modules, lectures materials, problem-based learning exercises, simulation scripts, video/image libraries, hands-on skills training, and competency assessment tools.
For more information visit: https://sites.google.com/site/anesthesiatoolbox/overview
The Complexities of Emergency Laparotomy
A discussion between Prof Andrew Hill (Colorectal Surgeon) and Dr Nick Lightfoot (Anaesthestist) at Middlemore Hospital, Auckland, New Zealand
OpenAnesthesia
OpenAnesthesia

OpenAnesthesia™, sponsored by the International Anesthesia Research Society, was founded by Dr. Edward C. Nemergut and Dr. Robert Thiele. It debuted in July 2009 with the broad goal of advancing graduate medical education in anesthesia. Since its inception as an experimental project, OpenAnesthesia™ has grown to be a comprehensive resource for anaesthesiology residents and physicians worldwide.

OpenAnesthesia offers online education resources. We are dedicated to using cutting-edge technology and a modern approach to education to provide the best, most time-efficient continuous education that targets individual resident's and physician's strengths and weaknesses, and, of course, interests. Our goal, as from our inception, to offer an education system that is effective, engaging, and ultimately improves anaesthesiology practice and patient care.
Artificial intelligence and the care of patients webinar (14 August 2020)
The ANZCA New Zealand National Committee recently hosted a webinar on Artificial Intelligence and the care of patients.
The webinar was hosted by the NZNC and featured Dr Vincent McCauley of Telstra Health, Dr Maui Hudson University of Waikato and Dr Lara Hopley Waitemata DHB.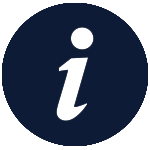 A recording of the webinar held on the Tuesday 11 August 2020, is now available via Networks. The recording runs for 60 minutes.
---
PowerPoint presentations and a recommended reading list can be found below:
ANZCA acknowledges the traditional custodians of Country throughout Australia and recognises their unique cultural and spiritual relationships to the land, waters and seas and their rich contribution to society. We pay our respects to ancestors and Elders, past, present, and emerging.
ANZCA acknowledges and respects Māori as the Tangata Whenua of Aotearoa and is committed to upholding the principles of the Treaty of Waitangi, fostering the college's relationship with Māori, supporting Māori fellows and trainees, and striving to improve the health of Māori.