Skip to Main Content
It looks like you're using Internet Explorer 11 or older. This website works best with modern browsers such as the latest versions of Chrome, Firefox, Safari, and Edge. If you continue with this browser, you may see unexpected results.
This page highlights articles related to the general topic area of anaesthesia available via the ANZCA Library.
How to access journals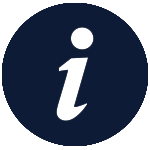 Your college ID (or staff username) and ANZCA/ Networks password are required to access library e-resources.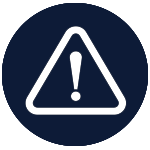 Having trouble logging into e-resources? Try emptying your browser cache, closing and reopening your browser and trying again.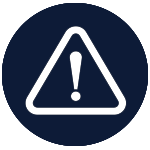 Forgotten your ANZCA/ Networks password? Try resetting your password using the "Forgot Password?" link and/or messaging the "Webmaster (technical issues)" via the college contact form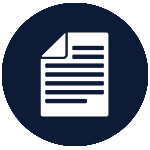 Can't find your article online? Try searching Libraries Worldwide and requesting it via our article request service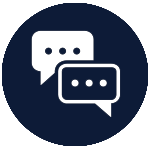 Experiencing difficulties, or need help accessing articles or journals? Contact the Library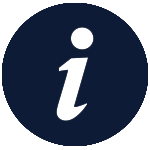 For further information about searching and accessing journals, see the Journals guide
CPD Credit: CPD participants may claim this under Knowledge and skills 'Journal readings' activity at 1 credit per hour.
Anaesthesia Research Review
Anaesthesia Research Review

This Review features key medical articles from global anaesthesia journals with commentary from Professor André van Zundert and his team from the Department of Anaesthesia and Perioperative Medicine, Royal Brisbane & Women's Hospital. The Review covers topics such as epidural anaesthesia, saddle anaesthesia, inhalational anaesthetics, intravenous opioid analgesics, neuromuscular blocking drugs and intravenous reversal agents.
Issue 24 (2022)

In this edition:
- Total IV vs inhalation anaesthesia and postoperative cognitive recovery
- Unilateral transversus abdominis plane block in laparoscopic cholecystectomy
- Dexmedetomidine for donation-after-cardiac-death kidney transplant
- Aggressive vs routine warming during non-cardiac surgery
- Papaverine for relief of catheter-induced peripheral arterial vasospasm
- Patient safety during anaesthesia
- Deception in simulation-based education

Issue 22 (2021) In this edition we feature:
- Computer-assisted individualised haemodynamic management
- HFNO during airway surgery
- Reversal of NMB with neostigmine or sugammadex
- Total IV or inhalation anaesthesia and postoperative recovery
- Delirium after combined epidural-GA vs GA
- Intraoperative dexmedetomidine and length of PACU stay
- Obturator nerve block in total hip arthroplasty
- Standards of monitoring during anaesthesia and recovery
- Maternal BMI and anaesthetic and surgical times for caesarean delivery
- Tranexamic acid for prevention of blood loss after caesarean delivery
- Behavioural/learning outcomes in under 3-year-olds after GA

Issue 21 (June 2021) - FNB vs PENG block for analgesia in hip fracture surgery
- Self-reported use of cricoid pressure
- Impact of position statement on extended release opioid use
- NETosis and recurrence risk after anaesthesia
- Immediate vs early IV epinephrine for cardiopulmonary arrest
- Low-dose dexmedetomidine for post-operative delirium
- Posterior quadratus lumborum block in THA
- Laryngoscopy vs videolaryngoscopy for intubation
- Epidural vs GA for open pyloromyotomy in infants
- IV meloxicam for moderate-to-severe pain after hysterectomy
- Post-operative outcomes in patients with OSA
- Mini-Cog and PACU delirium
- Emergency airway management in patients with COVID-19

Issue 20 (2021) - BP management by anaesthesia professionals
- Anaesthesia with dexmedetomidine vs remifentanil
- Viscoelastic haemostatic assay protocols for haemorrhage
- Higher vs lower MAP target and delirium
- Propofol and ketamine for procedural sedation/anaesthesia in children
- Controlled hypotension during neuraxial anaesthesia in THA
- Blood component utilisation in COVID-19 patients
- Perioperative IV iron for anaemia before surgery
- Fluid therapy effects on haemodynamic parameters
- Repeated direct observation of procedural skills assessment
- Mini-Cog prediction of PACU delirium
- Food allergy history and reaction to propofol administration

Issue 19 (2021) In this issue:
> Thermal suit for preventing intraoperative hypothermia
> Using activity theory to transform medical work and learning
> Incidence of failed and difficult intubation
> Professional competence and patient safety
> Neuraxial anaesthesia or general anaesthesia for lower limb
revascularisation
> Balanced opioid-free anaesthesia with dexmedetomidine vs
remifentanil
> Pre-oxygenation using high-flow nasal oxygen during rapid sequence
induction
> The Bowtie diagram for analysis and planning in anaesthesia
> Femoral artery block for thigh tourniquet-induced hypertension
> Head rotation effects on second-generation supraglottic airway devices

Issue 18 (Oct 2019) In this issue:
> Perineural dexamethasone for
interscalene brachial plexus block
> Propofol vs desflurane anaesthesia in
hepatectomy
> Society for Pediatric Anesthesia
recommendations on opioids in
children
> HTX-011 versus bupivacaine HCl in
bunionectomy
> Recovery after reversal of NMB with
sugammadex or neostigmine
> Neuraxial vs general anaesthesia and
hospital admission
> Iloprost inhalation in high-risk cardiac
surgical patients
> Dexmedetomidine for shivering
during neuraxial anaesthesia
> Transversus abdominis plane block
vs intrathecal morphine
> Deep NMB

Issue 17 (July 2019) In this edition we feature:
- Nerve stimulation for chronic post-amputation pain
- Retroclavicular vs supraclavicular brachial plexus block for limb surgery
- Chronic tramadol use after acute pain episode
- Breast cancer surgery: post-op US-guided serratus plane block
- Intra-operative dexmedetomidine and cognitive decline
- Postoperative morphine-sparing effects of non-opioid analgesics
- Erector spinae plane block for multiple rib fractures
- High-flow vs standard nasal cannulae in morbidly obese patients undergoing colonoscopy

Issue 16 (June 2019) In this edition we feature:
- Guidelines for safe anaesthesia in MRI units
- Fractionated vs single-dose spinal anaesthesia in pregnancy-induced hypertension
- Intraoperative hyperoxia and postoperative pain
- Neuraxial anaesthesia and postoperative VTE
- Anaesthetic technique and cancer outcomes
- VA vs TIVA for cardiac surgery
- Local infiltration analgesia vs intrathecal morphine after TKR
- High vs low inspired oxygen fraction in healthy children
- Intermittent bolus vs continuous infusion of levobupivacaine in thoracic paravertebral block

ANZCA ASM 2019 Conference Review In this review:
Anaesthetic-analgesic technique and cancer outcomes
Safe endoscopy
Anaesthetists' attitudes to random drug testing
Methadone as a preventive analgesic effect
Total intravenous vs volatile anaesthesia and cancer outcomes
Optimal cefazolin dosing in bariatric surgery
Bullying, discrimination and sexual harassment
Diabetes perioperative management
Chewing gum in preoperative fasting
An audit of preoperative fasting

Issue 14 (October 2018) In this edition we feature:
- IV remifentanil PCA vs IM pethidine for labour pain
- Amisulpride prevents PONV in high-risk patients
- Peripheral nerve block in diabetic neuropathy
- Preoperative carbohydrate loading in paediatric anaesthesia
- Inhalation vs IV induction anaesthesia in high-risk children
- Nerve block for major outpatient arthroscopic shoulder surgery
- Subarachnoid adrenaline for repeat caesarean delivery
- Continuous non-invasive BP monitoring during non-cardiac surgery
- Propofol and neurocognitive recovery in the elderly
- Femoral nerve catheter vs local infiltration for analgesia in TKA

Issue 13 (June 2018) In this edition we feature:
- I-TAP nerve block for elective caesarean section
- Cell salvage with autologous transfusion in hepatectomy
- Adductor canal block vs local infiltration analgesia in TKA
- Cognitive decline in middle age after surgery and anaesthesia
- Post-operative delirium in TKA/THA patients
- THRIVE vs facemask pre-oxygenation for rapid sequence induction
- Coagulation profile derangement after liver surgery
- Continuous vs single-injection interscalene block for major shoulder surgery
- Epidural infusion bolus delivery rate and duration of labour analgesia
- Optimising fitness stratification
CPD Credit: CPD participants may claim this under Knowledge and skills 'Journal readings' activity at 1 credit per hour.
ANZCA acknowledges the traditional custodians of Country throughout Australia and recognises their unique cultural and spiritual relationships to the land, waters and seas and their rich contribution to society. We pay our respects to ancestors and Elders, past, present, and emerging.
ANZCA acknowledges and respects Māori as the Tangata Whenua of Aotearoa and is committed to upholding the principles of the Treaty of Waitangi, fostering the college's relationship with Māori, supporting Māori fellows and trainees, and striving to improve the health of Māori.