Skip to main content
It looks like you're using Internet Explorer 11 or older. This website works best with modern browsers such as the latest versions of Chrome, Firefox, Safari, and Edge. If you continue with this browser, you may see unexpected results.
This guide has been designed for anaesthetists interested in Leadership and Management to locate relevant resources on this topic, including those available through the ANZCA library.
Spotlight
BMJ Leader is an international, peer-reviewed, online-only journal in the field of healthcare leadership. The journal is a place of discussion and debate for the many disciplines that make up leadership in the health services.
Leadership in Healthcare

by

Leadership in Healthcare opens up the world of leadership studies to all healthcare professionals. Physicians, nurses, and other healthcare professionals spend thousands of hours studying the science and technology of healthcare, and years or even decades putting into practice recent findings in molecular biology, clinical diagnostics, and therapeutics. By contrast, the topic of leadership and the traits of effective leaders tend to receive remarkably little attention. Yet no less vital than an understanding of how to interpret diagnostic tests and design care plans is a grasp of healthcare's organizational side, including the operation of multidisciplinary care teams, academic departments, and hospitals. If patient care, education, research, and professional service are to thrive in years to come, we must do a better job of preparing healthcare professionals to lead effectively.

ISBN: 9781848009431

Publication Date: 2009-04-03

Principles and Practice of Hospital Medicine, 2e

by

Since its publication in 2012, Principles and Practice of Hospital Medicine, Second Edition has become the field's premier resource. Comprehensive, authoritative, and practical, this landmark text provides a solid grounding in clinical, organizational, and administrative areas central to the practice of hospital medicine. The Second Edition has been completely updated to reflect the evolving practice responsibilities of hospitalists. Examples include value-based medicine, expanded surgical content, bedside clinical reasoning, and a new segment devoted to rehabilitation and skilled nursing care. This edition also features a more accessible and streamlined full-color design enriched by more than 600 illustrations.

ISBN: 9780071843140

Publication Date: 2016-09-22

Textbook of Medical Administration and Leadership

by

This textbook covers all general areas of knowledge required for a trainee, generalist medical administrator, and doctor undergoing training to be a medical administrator specialist. Chapters cover all the key topics on medical administration and leadership. Some of the key topics included are: health systems and policy, health law, private health and insurance, health disaster planning, population and public health, health information and technology, and health economics and financial management

ISBN: 9789811054532

Publication Date: 2019-01-12
---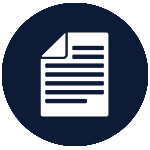 Chao TE. Beyond outcomes: applying cost-effectiveness analysis to policy making. Br J Anaesth. 2020 Sep 15:S0007-0912(20)30695-4. doi: 10.1016/j.bja.2020.08.034.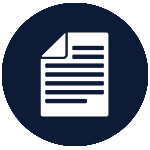 Hofmann R, Vermunt JD. Professional learning, organisational change and clinical leadership development outcomes. Medical Education. 2020 Aug 9. doi: 10.1111/medu.14343.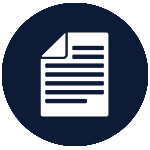 Buchlak QD, Esmaili N, Leveque JC, Bennett C, Piccardi M, Farrokhi F. Ethical thinking machines in surgery and the requirement for clinical leadership. American Journal of Surgery. 2020 Jul 8:S0002-9610(20)30427-X. doi: 10.1016/j.amjsurg.2020.06.073. .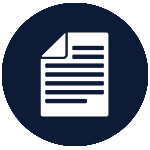 Ortega R, Chen R. Beyond the operating room: the roles of anaesthesiologists in pandemics [published online ahead of print, 2020 Jun 11]. British Journal of Anaesthesia. 2020;S0007-0912(20)30445-1. doi:10.1016/j.bja.2020.06.005
Library discovery search
Search the entire collection

Everything

Articles
Books
Journals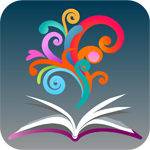 BrowZine

Leadership and Management SIG
For more information about this Special Interest Group (SIG), including events, activities and membership, please visit the Leadership and Management on the ANZCA website.
Talk to us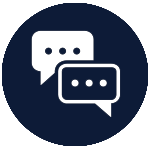 We rely on your feedback to further develop and support user access to the ANZCA Library. Use the link below to provide content suggestions, as well as to make recommendations, report issues, and to give general feedback.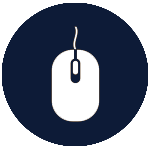 Library feedback form
---
ANZCA acknowledges the traditional custodians of Country throughout Australia and recognises their unique cultural and spiritual relationships to the land, waters and seas and their rich contribution to society. We pay our respects to ancestors and Elders, past, present, and emerging.
ANZCA acknowledges and respects Māori as the Tangata Whenua of Aotearoa and is committed to upholding the principles of the Treaty of Waitangi, fostering the college's relationship with Māori, supporting Māori fellows and trainees, and striving to improve the health of Māori.