BMJ Leader is an international, peer-reviewed, online-only journal in the field of healthcare leadership. The journal is a place of discussion and debate for the many disciplines that make up leadership in the health services.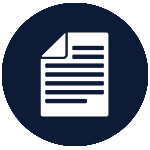 Dovedi VK, Iyer A. Learning clinical leadership. The Clinical Teacher. 2019;16(3):290-290.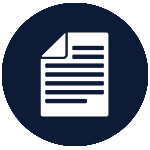 Sandberg KC. Leadership in quality improvement. Current Problems in Pediatric and Adolescent Health Care. 2018;48(8):206-210.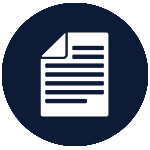 Lerman C, Jameson JL. Leadership development in medicine. The New England Journal of Medicine. 2018;378(20):1862-1863.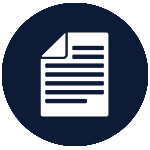 Roberts C, Wilkinson TJ, Norcini J, Patterson F, Hodges BD. The intersection of assessment, selection and professionalism in the service of patient care. Medical Teacher. 2019;41(3):243-248.
Leadership in Healthcare

by

Leadership in Healthcare opens up the world of leadership studies to all healthcare professionals. Physicians, nurses, and other healthcare professionals spend thousands of hours studying the science and technology of healthcare, and years or even decades putting into practice recent findings in molecular biology, clinical diagnostics, and therapeutics. By contrast, the topic of leadership and the traits of effective leaders tend to receive remarkably little attention. Yet no less vital than an understanding of how to interpret diagnostic tests and design care plans is a grasp of healthcare's organizational side, including the operation of multidisciplinary care teams, academic departments, and hospitals. If patient care, education, research, and professional service are to thrive in years to come, we must do a better job of preparing healthcare professionals to lead effectively. Composed of insightful and thought-provoking essays on the key facets of leadership, this book is designed to meet the needs of several important constituencies, including educators of health professionals who wish to incorporate leadership into their educational programs; health professional organizations seeking to enhance their members' leadership effectiveness, and individual health professionals who wish to embrace leadership in their personal and professional lives. This book represents a vital resource for health professionals who wish to enhance the quality of leadership in health professions education, practice, and professional development. In addition to regularly caring for patients, Richard Gunderman, MD PhD MPH brings to this discussion a wealth of personal experience in professional and organizational leadership.

ISBN: 9781848009431

Publication Date: 2009-04-03

Principles and Practice of Hospital Medicine, 2nd Edition

by

The leading textbook of hospital medicine - completely updated to reflect today's challenges A Doody's Core Title for 2019 Since its publication in 2012, Principles and Practice of Hospital Medicine, Second Edition has become the field's premier resource. Comprehensive, authoritative, and practical, this landmark text provides a solid grounding in clinical, organizational, and administrative areas central to the practice of hospital medicine. The Second Edition has been completely updated to reflect the evolving practice responsibilities of hospitalists. Examples include value-based medicine, expanded surgical content, bedside clinical reasoning, and a new segment devoted to rehabilitation and skilled nursing care. This edition also features a more accessible and streamlined full-color design enriched by more than 600 illustrations. Each clinical chapter opens with boxed Key Clinical Questions that are addressed in the text and summarized in hundreds of tables. Case studies demonstrate how to apply this information specifically to the management of hospitalized patients. Representing the expertise of more than two hundred renowned contributors, Principles and Practice of Hospital Medicine, Second Edition is logically divided into six sections: - The Specialty of Hospital Medicine and Systems of Care - Medical Consultation - Rehabilitation and Skilled Nursing Care - The Approach to the Patient at the Bedside - Diagnostic Testing and Procedures - Clinical Conditions in the Inpatient Setting Principles and Practice of Hospital Medicine, Second Edition is essential reading for clinicians who strive to optimize inpatient care and sharpen their leadership skills.

ISBN: 9780071843140

Publication Date: 2016-09-22

Textbook of Medical Administration and Leadership

by

This textbook covers all general areas of knowledge required for a trainee, generalist medical administrator, and doctor undergoing training to be a medical administrator specialist. Chapters cover all the key topics on medical administration and leadership. Some of the key topics included are: health systems and policy, health law, private health and insurance, health disaster planning, population and public health, health information and technology, and health economics and financial management

ISBN: 9789811054532

Publication Date: 2019-01-12