Skip to main content
It looks like you're using Internet Explorer 11 or older. This website works best with modern browsers such as the latest versions of Chrome, Firefox, Safari, and Edge. If you continue with this browser, you may see unexpected results.
This guide has been designed for anaesthetists interested in Ophthalmic Anaesthesia to locate relevant resources on this topic, including those available through the ANZCA library.
Related guides
Other guides
Spotlight
Vaughan & Asbury's General Ophthalmology, 19e

by

For nearly six decades, Vaughan & Asbury's General Ophthalmology has offered authoritative, state-of-the-art coverage of the diagnosis and treatment of all major ophthalmic diseases, as well as neurological and systemic diseases causing visual disturbances. It is recognized world wide as essential reading for medical students, ophthalmology residents, practicing ophthalmologists, nurses, optometrists, clinicians in other fields of medicine and surgery, as well as those in health-related professions. The Nineteenth Edition builds on this tradition of excellence by offering a new full-color presentation, an increased number of color photos, and cutting-edge content additions and updates - to deliver all-inclusive coverage that encompasses pathophysiology, basic science, and the latest clinical perspectives.

ISBN: 9780071843539

Publication Date: 2017-10-10

Ophthalmology, 5e

by

Long considered one of ophthalmology's premier texts, this award-winning title by Drs. Myron Yanoff and Jay S. Duker remains your go-to reference for virtually any topic in this fast-changing field. In a single, convenient volume, it offers detailed, superbly illustrated guidance on nearly every ophthalmic condition and procedure you may encounter, making it a must-have resource no matter what your level of experience. Extensive updates throughout keep you current with all that's new in every subspecialty area of the field. Offers truly comprehensive coverage, including basic foundations through diagnosis and treatment advances across all subspecialties: genetics, optics, refractive surgery, lens and cataract, cornea, retina, uveitis, tumors, glaucoma, neuro-ophthalmology, pediatric and adult strabismus, and oculoplastics. Features streamlined, templated chapters, a user-friendly visual layout, and key features boxes for quick access to clinically relevant information and rapid understanding of any topic. Contains nine brand-new chapters covering OCT angiography and optical coherence tomography, small incision lenticule extraction (SMILE), corneal imaging, electrophysiology in neuro-ophthalmology, glaucoma drainage implants, thyroid eye disease, orbital infections, and aesthetic fillers and botulinum toxin for wrinkle reduction. Covers new imaging techniques including wide-field imaging, anterior segment OCT (AS-OCT), and high definition OCT, as well as two completely reorganized sections on optics and refraction and intraocular tumors that provide a more logical and user-friendly approach for enhanced understanding. Includes more than 2,000 high-quality illustrations (most in full color) and an expanded video library with 50 clips of diagnostic and surgical techniques. New videos cover refractive surgery advances, phakic intraocular lenses, combined cataract procedures, nystagmus, eye movement examinations, and more. Expert ConsultT eBook version included with purchase. This enhanced eBook experience allows you to search all of the text, figures, and references from the book on a variety of devices.

ISBN: 9780323528191

Publication Date: 2018-10-30
Library discovery search
Search the entire collection

Everything

Articles
Books
Journals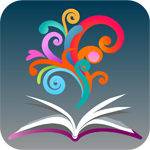 BrowZine

Talk to us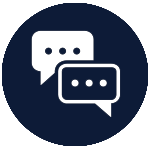 We rely on your feedback to further develop and support user access to the ANZCA library. Use the link below to provide content suggestions, as well as to make recommendations, report issues, and to give general feedback.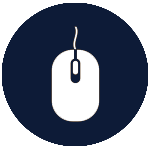 Library feedback form
---
ANZCA acknowledges the traditional custodians of Country throughout Australia and recognises their unique cultural and spiritual relationships to the land, waters and seas and their rich contribution to society. We pay our respects to ancestors and Elders, past, present, and emerging.
ANZCA acknowledges and respects Māori as the Tangata Whenua of Aotearoa and is committed to upholding the principles of the Treaty of Waitangi, fostering the college's relationship with Māori, supporting Māori fellows and trainees, and striving to improve the health of Māori.