Skip to Main Content
It looks like you're using Internet Explorer 11 or older. This website works best with modern browsers such as the latest versions of Chrome, Firefox, Safari, and Edge. If you continue with this browser, you may see unexpected results.
This guide has been designed for anaesthetists interested in Ophthalmic Anaesthesia to locate relevant resources on this topic, including those available through the ANZCA library.
Spotlight
Vaughan & Asbury's General Ophthalmology, 19e

by

For nearly six decades, Vaughan & Asbury's General Ophthalmology has offered authoritative, state-of-the-art coverage of the diagnosis and treatment of all major ophthalmic diseases, as well as neurological and systemic diseases causing visual disturbances. It is recognized world wide as essential reading for medical students, ophthalmology residents, practicing ophthalmologists, nurses, optometrists, clinicians in other fields of medicine and surgery, as well as those in health-related professions. The Nineteenth Edition builds on this tradition of excellence by offering a new full-color presentation, an increased number of color photos, and cutting-edge content additions and updates - to deliver all-inclusive coverage that encompasses pathophysiology, basic science, and the latest clinical perspectives.

ISBN: 9780071843539

Publication Date: 2017-10-10
Talk to us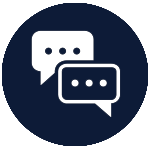 We rely on your feedback to further develop and support the ANZCA library. Use the link below to provide content suggestions, as well as to make recommendations, report issues, and to give general feedback.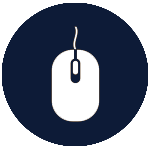 Library feedback form
ANZCA acknowledges the traditional custodians of Country throughout Australia and recognises their unique cultural and spiritual relationships to the land, waters and seas and their rich contribution to society. We pay our respects to ancestors and Elders, past, present, and emerging.
ANZCA acknowledges and respects Māori as the Tangata Whenua of Aotearoa and is committed to upholding the principles of the Treaty of Waitangi, fostering the college's relationship with Māori, supporting Māori fellows and trainees, and striving to improve the health of Māori.