Skip to Main Content
It looks like you're using Internet Explorer 11 or older. This website works best with modern browsers such as the latest versions of Chrome, Firefox, Safari, and Edge. If you continue with this browser, you may see unexpected results.
This page displays podcasts related to paediatric anaesthesia.
Spotlight: Pediatric Anesthesia Podcast
Each month a featured article from the latest issue of Pediatric Anesthesia is discussed.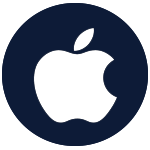 Access via iTunes
Pediatric Anesthesia of the Month Podcast
Pediatric Anesthesia Podcast of the Month (OpenAnesthesia)

Podcast with accompanying videos that uses a case-based approach to teach core concepts in paediatric anaesthesia.. Each month features an interesting clinical image or finding in paediatric anaesthesia. The accompanying videos are available on the OpenAnesthesia website.

Podcast episodes can also be downloaded from iTunes.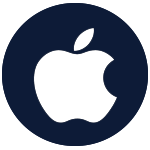 OpenAnesthesia via iTunes
Suggest a podcast
To suggest podcasts for inclusion on this page, please use this form: Library feedback form
ANZCA acknowledges the traditional custodians of Country throughout Australia and recognises their unique cultural and spiritual relationships to the land, waters and seas and their rich contribution to society. We pay our respects to ancestors and Elders, past, present, and emerging.
ANZCA acknowledges and respects Māori as the Tangata Whenua of Aotearoa and is committed to upholding the principles of the Treaty of Waitangi, fostering the college's relationship with Māori, supporting Māori fellows and trainees, and striving to improve the health of Māori.