Skip to Main Content
It looks like you're using Internet Explorer 11 or older. This website works best with modern browsers such as the latest versions of Chrome, Firefox, Safari, and Edge. If you continue with this browser, you may see unexpected results.
The ANZCA Library provides access to a wide range of resources related to the specialty of paediatric anaesthesia.
Related guides
Other guides
Spotlight
Smith's Anesthesia for Infants and Children, 10e

by

Smith's Anesthesia for Infants and Children provides clear, concise guidance on effective perioperative care for any type of pediatric surgery. The 10th Edition contains significantly revised content throughout, bringing you fully up to date with recent advances in clinical and basic science that have led to changes in today's clinical practice.

ISBN: 9780323698252

Publication Date: 2021-12-15

Cases in Paediatric Critical Care Transfer and Retrieval Medicine

by

This highly illustrated book covers a multitude of clinical presentations in a case-based format to allow an authentic feel to the transfer process. Written by clinicians with experience in thousands of transfers, it brings together many years of experience from a world-renowned hospital. Following the case from initial presentation, to resuscitation and referral and finally with the transfer itself; the book explores the clinical stabilisation, human factors decisions and logistical challenges that are encountered every day by these teams.

ISBN: 9781108946438

Publication Date: 2021-12

Anesthetic Management in Pediatric General Surgery: Evolving and Current Concepts

by

This book highlights remarkable new endoscopic, laparoscopic, and thoracoscopic approaches to the removal of surgical lesions for different pathologic conditions under general endotracheal anaesthesia in infants and children. It details how newer techniques in airway management, monitoring, regional nerve blocks for these innovative minimally invasive approaches have resulted in a decrease in intraoperative and postoperative morbidity and early recovery process after paediatric anaesthesia.

ISBN: 9783030725501

Publication Date: 2021-10-06
Talk to us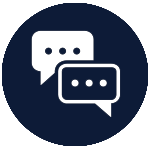 We rely on your feedback to further develop and support user access to the ANZCA library. Use the link below to provide content suggestions, as well as to make recommendations, report issues, and to give general feedback.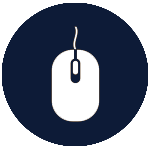 Library feedback form
ANZCA acknowledges the traditional custodians of Country throughout Australia and recognises their unique cultural and spiritual relationships to the land, waters and seas and their rich contribution to society. We pay our respects to ancestors and Elders, past, present, and emerging.
ANZCA acknowledges and respects Māori as the Tangata Whenua of Aotearoa and is committed to upholding the principles of the Treaty of Waitangi, fostering the college's relationship with Māori, supporting Māori fellows and trainees, and striving to improve the health of Māori.