Skip to main content
It looks like you're using Internet Explorer 11 or older. This website works best with modern browsers such as the latest versions of Chrome, Firefox, Safari, and Edge. If you continue with this browser, you may see unexpected results.
The ANZCA Library provides access to a wide range of resources related to the specialty of paediatric anaesthesia.
Related guides
Other guides
Spotlight
Emergencies in Anaesthesia, 3e

by

The third edition of Emergencies in Anaesthesia is a practical, accessible guide to all emergency situations encountered during, and immediately following, anaesthesia. Re-structured to follow the ABCDE emergency approach, this handbook guides the clinician through what to do and when, in a format that can be used rapidly.

ISBN: 9780198758143

Publication Date: 2020-11-17

Gregory's Pediatric Anesthesia, 6e

by

As the field pediatric anesthesia advances and expands, so too does the gamut of challenges that are faced by today's anesthesiologists. Gregory's Pediatric Anesthesia aims to fully prepare trainees and experienced professionals for modern practice by equipping them with the knowledge and cutting-edge techniques necessary to safely and successfully anesthetize children for a range of different surgeries and other procedures.

ISBN: 9781119371533

Publication Date: 2020-03-20

A Guide to Pediatric Anesthesia, 2e

by

The second edition of the successful book "Your Guide to Pediatric Anesthesia" offers a practical approach to pediatric anesthesia with a concise account of the topic in a reader-friendly format. The book begins with an overview of pediatric anesthesia then continues with chapters related to different pediatric surgeries and the relevant anesthetic issues, including a chapter of emergency scenarios in pediatric anesthesia.

ISBN: 9783030192464

Publication Date: 2020
Talk to us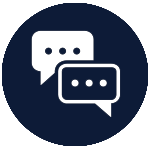 We rely on your feedback to further develop and support user access to the ANZCA library. Use the link below to provide content suggestions, as well as to make recommendations, report issues, and to give general feedback.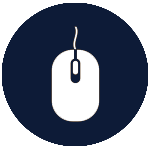 Library feedback form
---
ANZCA acknowledges the traditional custodians of Country throughout Australia and recognises their unique cultural and spiritual relationships to the land, waters and seas and their rich contribution to society. We pay our respects to ancestors and Elders, past, present, and emerging.
ANZCA acknowledges and respects Māori as the Tangata Whenua of Aotearoa and is committed to upholding the principles of the Treaty of Waitangi, fostering the college's relationship with Māori, supporting Māori fellows and trainees, and striving to improve the health of Māori.