Skip to Main Content
It looks like you're using Internet Explorer 11 or older. This website works best with modern browsers such as the latest versions of Chrome, Firefox, Safari, and Edge. If you continue with this browser, you may see unexpected results.
This guide has been designed for anaesthetists interested in Regional Anaesthesia to locate relevant resources on this topic, including those available through the ANZCA library.
Spotlight
Anesthesiology in-Training Exam Review: Regional Anesthesia and Chronic Pain

by

Focused on rotations in regional anesthesia and chronic pain, this book provides a structured review of the concepts covered in the American Board of Anesthesiology in-training exam. The first section of the book covers regional anesthesia with dedicated chapters on basic science, acute postoperative pain, and nerve blocks for neuraxial, lower and upper extremity blocks, and head and neck. The second section on chronic pain includes chapters on basic science and common pain conditions - including craniofacial pain, CRPS, neuropathic pain, and cancer pain. This section closes on multimodal analgesia and other treatment approaches.

ISBN: 9783030872656

Publication Date: 2022-02-12

Military Advanced Regional Anesthesia and Analgesia Handbook, 2e

by

The second edition of Military Advanced Regional Anesthesia and Analgesia Handbook (MARAA) has been thoroughly revised and updated. This beautifully illustrated step-by-step guidance provides pertinent and practical guidance for managing vital acute pain services in all civilian and military clinical settings. Much of the book is devoted to step-by-step guidance on performing various regional anaesthesia nerve blocks organized by pertinent neuroanatomy, use of nerve stimulation, and use of ultrasound.

ISBN: 9780197521403

Publication Date: 2020-10-09

Vascular Anesthesia Procedures

by

Vascular Anesthesia Procedures will review the essential topics of the field from vascular anatomy to common vascular procedures, anaesthetic techniques in general and regional anaesthesia, complications, perioperative patient monitoring, and post-operative management. Chapters are concise, up-to-date, evidence-based, and richly illustrated throughout.

ISBN: 9780197506073

Publication Date: 2021-04-27
Regional anaesthesia SIG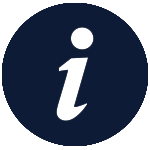 For more information about this Special Interest Group (SIG), including events, activities, resources and membership, please visit the Regional Anesthesia SIG webpageon the ANZCA website.
Talk to us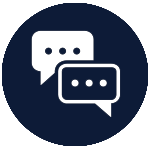 We rely on your feedback to further develop and support the ANZCA library. Use the link below to provide content suggestions, as well as to make recommendations, report issues, and to give general feedback.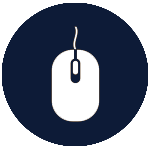 Library feedback form
ANZCA acknowledges the traditional custodians of Country throughout Australia and recognises their unique cultural and spiritual relationships to the land, waters and seas and their rich contribution to society. We pay our respects to ancestors and Elders, past, present, and emerging.
ANZCA acknowledges and respects Māori as the Tangata Whenua of Aotearoa and is committed to upholding the principles of the Treaty of Waitangi, fostering the college's relationship with Māori, supporting Māori fellows and trainees, and striving to improve the health of Māori.