Skip to Main Content
It looks like you're using Internet Explorer 11 or older. This website works best with modern browsers such as the latest versions of Chrome, Firefox, Safari, and Edge. If you continue with this browser, you may see unexpected results.
This guide has been designed for anaesthetists interested in Anaesthesia & Critical Care in Unusual & Transport Environments (ACCUTE) to locate relevant resources on this topic, including those available through the ANZCA library.
Spotlight
Anesthesia Outside the Operating Room, 2e

by

Anesthesia Outside of the Operating Room is a comprehensive, up-to-date textbook that covers all aspects of anesthesia care in OOR settings, from financial considerations to anaesthetic techniques to quality assurance. With increasing numbers of procedures such as cardiac catheterization and imaging taking place outside of the main OR, anesthesia providers as well as non-anesthesia members of the patient care team will find this book critical to their understanding of the principles of anesthesia care in unique settings which may have limited physical resources.

ISBN: 9780190495756

Publication Date: 2018-09-10

Prehospital Emergency Medicine Secrets

by

Prehospital Emergency Medicine Care Secrets is an all-new addition to this popular series, offering practical, up-to-date coverage of the full range of essential topics in this dynamic field. This new resource features the Secrets' popular question-and-answer format that also includes lists, tables, pearls, memory aids, and an easy-to-read style - making inquiry, reference, and review quick, easy, and enjoyable.

ISBN: 9780323722667

Publication Date: 2021-12-14

Mechanical Ventilation in Emergency Medicine, 2e

by

This book functions as both an introduction and a refresher of fundamental mechanical ventilation concepts. It reviews the core evidence-based principles of ventilation and focuses on this topic as it occurs in the emergency setting, covering the management from intubation until transfer to the ICU. Comprehensive and concise, this second edition features updated new material on blood gas analysis, advanced modes of ventilation, as well as a completely revamped chapter on the ventilator screen, and five new case studies.

ISBN: 9783030876081

Publication Date: 2021-11-21
Therapeutic guidelines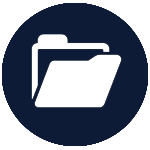 Wilderness medicine
ACCUTE SIG
For more information about this Special Interest Group (SIG), including events, activities, resources and membership, please visit the Anaesthesia and Critical Care in Unusual and Transport Environments page on the ANZCA website.
Talk to us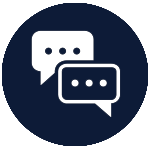 We rely on your feedback to further develop and support the ANZCA library. Use the link below to provide content suggestions, as well as to make recommendations, report issues, and to give general feedback.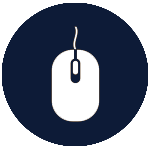 Library feedback form
ANZCA acknowledges the traditional custodians of Country throughout Australia and recognises their unique cultural and spiritual relationships to the land, waters and seas and their rich contribution to society. We pay our respects to ancestors and Elders, past, present, and emerging.
ANZCA acknowledges and respects Māori as the Tangata Whenua of Aotearoa and is committed to upholding the principles of the Treaty of Waitangi, fostering the college's relationship with Māori, supporting Māori fellows and trainees, and striving to improve the health of Māori.