Skip to Main Content
It looks like you're using Internet Explorer 11 or older. This website works best with modern browsers such as the latest versions of Chrome, Firefox, Safari, and Edge. If you continue with this browser, you may see unexpected results.
This page contains links to websites for associations that are related to the area of medical education.
Suggest a website
If you would like to submit a website that you find useful for professional development (or simply interesting), and related to the area of Medical Education, please use this form: Library feedback form
ANZCA Annual Scientific Meetings (ASMs)
The Australian and New Zealand College of Anaesthetists annual scientific meeting (ASM) is the principal continuing medical education conference for anaesthetists and pain physicians in Australasia.
To view the presentations and abstracts from the 2014, 2015 and 2016 ASMs please visit the Virtual ASM. Please note: you will need to register for a (free) account in order to access content.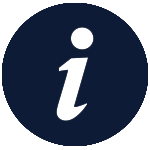 Please visit the ANZCA annual scientific meetings webpage for more information and links to past ASMs.
ANZCA event calendar

See what's coming up at ANZCA using this online calendar listing, which you can refine by date, location, course, event type, and more!
CPD Credit (Virtual ASM): CPD participants may claim this under Knowledge and skills 'Learning sessions' activity at 1 credit per hour.
CPD Credit (ASM Attendee): CPD participants should check the specific CPD credit note.
Anaesthesia Continuing Education (ACE) Events
Joint Continuing Medical Education (CME) refers to events and meetings organised by two or more of the ACE Committee parent organisations: ANZCA, the ASA and NZSA.
CME events and meetings take place across Australia and New Zealand throughout the year and generally attract CPD points, meaning they are a great way to maintain your medical education.
CPD Credit: CPD participants should check the specific CPD credit note.
Other conferences & events
Find out about upcoming conferences in anaesthesia and pain medicine, both national and international, and set up conference alerts to stay up-to-date with speakers and themes in your area of interest. Most conferences have alerts you can sign up to on their website for the conference.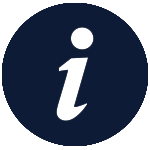 Subscribe to this free Conference Alert service to stay informed (browse by topic or search using the search box).
CPD Credit: CPD participants should check the specific CPD credit note.
ANZCA acknowledges the traditional custodians of Country throughout Australia and recognises their unique cultural and spiritual relationships to the land, waters and seas and their rich contribution to society. We pay our respects to ancestors and Elders, past, present, and emerging.
ANZCA acknowledges and respects Māori as the Tangata Whenua of Aotearoa and is committed to upholding the principles of the Treaty of Waitangi, fostering the college's relationship with Māori, supporting Māori fellows and trainees, and striving to improve the health of Māori.