Skip to main content
It looks like you're using Internet Explorer 11 or older. This website works best with modern browsers such as the latest versions of Chrome, Firefox, Safari, and Edge. If you continue with this browser, you may see unexpected results.
This guide has been designed for medical personnel and educators interested in Medical Education to locate relevant resources on this topic, including those available through the ANZCA library.
Related guides
Other guides
Looking for education resources and information related to the Coronavirus/ COVID-19 outbreak?
Try the new Coronavirus/COVID-19 guide.
Spotlight
Understanding Medical Education: Evidence, Theory, and Practice, 3e

by

Created in partnership with the Association for the Study of Medical Education (ASME), this completely revised and updated new edition synthesizes the latest knowledge, evidence and best practice across the continuum of medical education.

ISBN: 9781119373780

Publication Date: 2018-10-05

The Equal Curriculum: The Student and Educator Guide to LGBTQ Health

by

This first-of-its-kind textbook marks a revolutionary effort to reform medical education nationally by providing a comprehensive, high-quality resource to serve as a foundation for lesbian, gay, bisexual, transgender, and queer (LGBTQ) health education across multiple disciplines. Addressing the decades-long unequal weight of medical education generally offered about the care of LGBTQ people, The Equal Curriculum was created to advance clinicians' competencies in optimizing the health of LGBTQ people. This textbook is designed to be integrated into health sciences curricula and offers pointed strategies to evaluate the integration of LGBTQ health topics. Starting with a brief overview, chapters 1 through 4 cover general content that is highly relevant to all health professionals working with LGBTQ people. Chapters 5 through 12 focus on specific patient populations and clinical specialties, and chapters 13 and 14 cover special topics.

ISBN: 9783030240240

Publication Date: 2019-11-14

Australasian Anaesthesia 2019

by

Invited papers and selected continuing education lectures.

ISBN: 9780994507563

Publication Date: 2019
Spotlight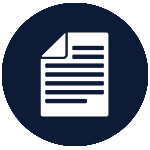 Bergl PA, Franco RM, Patel JJ, Khan M, Fletcher KE, Nanchal RS. Impact of fellows-as-teachers workshops on teaching rounds: an observational study in an ICU. Critical Care Explorations. 2020 Oct 19;2(10):e0235. doi: 10.1097/CCE.0000000000000235.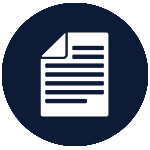 White BAA, White HD, Bledsoe C, Hendricks R, Arroliga AC. Conflict management education in the intensive care unit. American Journal of Critical Care. 2020 Nov 1;29(6):e135-e138. doi: 10.4037/ajcc2020886.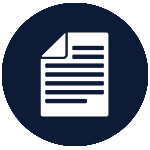 Delisle M, Hannenberg AA. Alternatives to high-fidelity simulation. Anesthesiology Clinics. 2020 Dec;38(4):761-773. doi: 10.1016/j.anclin.2020.08.001.
Medical Education SIG
For more information about this Special Interest Group, please visit the ANZCA website.
Related courses
ANZCA Educators Program
The ANZCA Educators Program is designed to equip clinicians involved in ANZCA and FPM training with the skills and knowledge to facilitate learning in their daily role.
FPM Better Pain Management program
The FPM Better Pain Management program consists of twelve online education modules that have been designed for specialist and general medical practitioners, medical students, nurses and allied health practitioners engaged in the care of patients with persistent pain.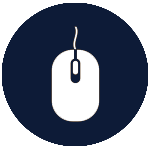 Click here to access
CPD Credit: CPD participants involved in preparing and the delivery of tutorials/education sessions may claim time under Knowledge and skills 'Teaching' activity at 1 credit per hour.
CPD Credit: CPD participants involved in completion of trainee workplace-based assessments may claim time under Knowledge and skills 'WBA of trainees' activity at 1 credit per workplace-based assessment.
Talk to us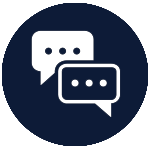 We rely on your feedback to further develop and support user access to the ANZCA Library. Use the link below to provide content suggestions, as well as to make recommendations, report issues, and to give general feedback.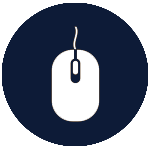 Library feedback form
---
ANZCA acknowledges the traditional custodians of Country throughout Australia and recognises their unique cultural and spiritual relationships to the land, waters and seas and their rich contribution to society. We pay our respects to ancestors and Elders, past, present, and emerging.
ANZCA acknowledges and respects Māori as the Tangata Whenua of Aotearoa and is committed to upholding the principles of the Treaty of Waitangi, fostering the college's relationship with Māori, supporting Māori fellows and trainees, and striving to improve the health of Māori.