Skip to Main Content
It looks like you're using Internet Explorer 11 or older. This website works best with modern browsers such as the latest versions of Chrome, Firefox, Safari, and Edge. If you continue with this browser, you may see unexpected results.
This guide has been designed for anaesthetists and specialist pain medicine physicians interested in relevant resources on environmental sustainability, including those available through the ANZCA library.
Related guides
Other guides
Spotlight
Strategic Thinking in a Hospital Setting

by

ISBN: 9783319535968

Publication Date: 2017-03-27

Translating the realities of healthcare reform and healthcare costs into competitive hospital practice is the goal of this accessible, jargon-free guide. Taking its cue from Michael Porter's highly-regarded business strategies, it offers a sound framework for hospitals looking to develop efficient, patient-centered service delivery, identifying keys to clinical, administrative, and marketing success. The book organizes business and clinical priorities where they intersect so that physicians throughout healthcare systems can understand their role in building and sustaining innovation, and leverage their strengths and system resources toward meeting patient needs. In addition, chapters review eight core strategic tools, describe possibilities for their implementation, and provide in-depth findings on Porter's methods as used in a diverse group of hospitals across Lebanon.
TRA2SHCon21
The recording of TRA2SHCon21 from 13 November 2021. Duration: 4 hrs 7 mins
RNZ: Environmental cost of healthcare's 'secret' toxic waste
Medics and chemical engineers are calling for safe and effective disposal of hospital waste. Anaesthetic gas alone rivals the carbon footprint of long haul flights, with emissions from a single hospital in New Zealand equalling 500 return flights between Auckland and London. Dr Rob Burrell and associate professor Dr Saeid Baroutian, are calling for improved monitoring and investment in technology to properly dispose of toxic hospital waste.
Environmental Sustainability at SMHS
Anaesthesia and environmental sustainability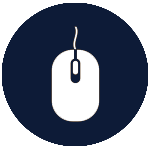 To see the accompanying article to this video, click here.
---
A panel of experts explore environmental sustainability issues in anaesthesia practice and discuss the opportunities for research and innovation, such as collaborating with non-medical researchers, and trainee-led solutions to sustainable practice.
TRA2SH
TRA2SH - Trainee-Led Research and Audit in Anaesthesia for Sustainability in Healthcare.
TRA2SH's mission is "to stimulate a positive culture change in sustainable practices in anaesthesia by promoting curiosity amongst trainees, encouraging reflection and problem-solving within departments, whilst upholding the highest standards of patient care."
TRA2SH's Trainees - or "Tra2shees" are ANZCA trainee volunteers who are passionate about sustainability in healthcare, and some may be completing their ANZCA Scholar role project through one of the TRA2SH audit projects.TRA2SH welcomes any new trainees to contact them and get involved.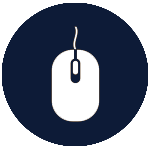 TRA2SH website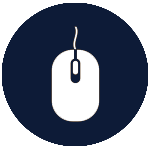 TRA2SH Twitter - @tra2sh1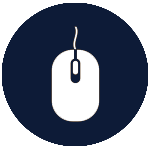 TRA2SH resources
ANZCA acknowledges the traditional custodians of Country throughout Australia and recognises their unique cultural and spiritual relationships to the land, waters and seas and their rich contribution to society. We pay our respects to ancestors and Elders, past, present, and emerging.
ANZCA acknowledges and respects Māori as the Tangata Whenua of Aotearoa and is committed to upholding the principles of the Treaty of Waitangi, fostering the college's relationship with Māori, supporting Māori fellows and trainees, and striving to improve the health of Māori.