Skip to main content
It looks like you're using Internet Explorer 11 or older. This website works best with modern browsers such as the latest versions of Chrome, Firefox, Safari, and Edge. If you continue with this browser, you may see unexpected results.
This guide has been designed for anaesthetists interested in Neuroanaesthesia to locate relevant resources on this topic, including those available through the ANZCA library.
Talk to us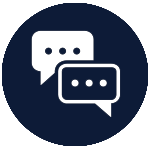 We rely on your feedback to further develop and support user access to the ANZCA Library. Use the link below to provide content suggestions, as well as to make recommendations, report issues, and to give general feedback.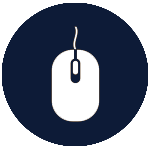 Library feedback form
Spotlight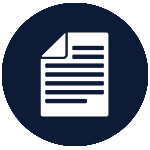 Rau TR, Plaschke K, Weigand MA, Maier C, Schramm C. Automatic detection of venous air embolism using transesophageal echocardiography in patients undergoing neurological surgery in the semi-sitting position: a pilot study. J Clin Monit Comput. 2020 Aug 18. doi: 10.1007/s10877-020-00568-x.
Emergencies in Anaesthesia, 3e

by

The third edition of Emergencies in Anaesthesia is a practical, accessible guide to all emergency situations encountered during, and immediately following, anaesthesia. Re-structured to follow the ABCDE emergency approach, this handbook guides the clinician through what to do and when, in a format that can be used rapidly.

ISBN: 9780198758143

Publication Date: 2020-11-17

Neurocritical care

by

This book discusses the factors that affect outcomes in patients requiring various types of neurocritical care.

Neurocritical care was originally developed to manage patients with traumatic brain injury or stroke. Today, neurocritical care involves patients with a wide variety conditions, including not only brain injury, cerebrovascular disease and brain tumors but also post cardiac arrest syndrome, metabolic disorders, sepsis-related encephalopathy, degenerative diseases, and electrolyte abnormalities. Recently, there has been a focus on improving the outcomes and patients' quality of life.

Covering the latest topics in the field, and written by specialists such as neurosurgeons, anesthesiologists and neurologists, the book provides an update on therapeutic / management strategies for disorders requiring neurocritical care for emergency physicians, intensivists and critical care physicians.

ISBN: 9789811372728

Publication Date: 2019
Library discovery search
Search the entire collection

Everything

Articles
Books
Journals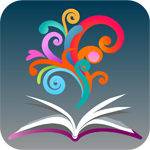 BrowZine

Neuroanaesthesia SIG
For more information about this Special Interest Group (SIG), including events, activities and membership, please visit the ANZCA website.
Neuroanaesthesia SIG Resources
2020 Neuroanaesthesia SIG webinar - COVID19
Enter password and double-click to view fullscreen.
---
ANZCA acknowledges the traditional custodians of Country throughout Australia and recognises their unique cultural and spiritual relationships to the land, waters and seas and their rich contribution to society. We pay our respects to ancestors and Elders, past, present, and emerging.
ANZCA acknowledges and respects Māori as the Tangata Whenua of Aotearoa and is committed to upholding the principles of the Treaty of Waitangi, fostering the college's relationship with Māori, supporting Māori fellows and trainees, and striving to improve the health of Māori.