Skip to Main Content
It looks like you're using Internet Explorer 11 or older. This website works best with modern browsers such as the latest versions of Chrome, Firefox, Safari, and Edge. If you continue with this browser, you may see unexpected results.
This guide has been designed for anaesthetists interested in Neuroanaesthesia to locate relevant resources on this topic, including those available through the ANZCA library.
Spotlight
Vascular Anesthesia Procedures

by

Vascular Anesthesia Procedures will review the essential topics of the field from vascular anatomy to common vascular procedures, anaesthetic techniques in general and regional anaesthesia, complications, perioperative patient monitoring, and post-operative management. Chapters are concise, up-to-date, evidence-based, and richly illustrated throughout.

ISBN: 9780197506073

Publication Date: 2021-04-27

Essentials of Modern Neuroscience

by

Created by an expert team of neuroscience educators, this comprehensive guide delivers the knowledge and insight you need to build your understanding of neuroscience--quickly and easily. Divided into two parts, the guide offers a thorough treatment of the basic science of the anatomy and function of the nervous system, as well an extended treatment of nervous system disorders and therapeutics.

ISBN: 9780071849050

Publication Date: 2020-08-07

Essentials of Geriatric Neuroanesthesia

by

The book covers topics ranging from basic sciences (developmental changes in neuroanatomy and neurophysiology and effects of neuropharmacology) to special situations such as brain death, ethical issues and palliative care. It discusses various neurological surgical problems and their challenges along with common problems such as Alzheimer's and Parkinson's disease.

ISBN: 9781351046473

Publication Date: 2019-06-13
Special neuroanaesthesia issue: Anesthesiology Clinics (Vol 39, Iss 1, 2021)
Special neuroanaesthesia issue: Anesthesiology Clinics (Vol 39, Iss 1, 2021)

This issue provides an up-to-date management approach to the patient with neurologic disease that is amenable to treatment through surgical or intravascular intervention. It is critical that the anaesthesia care provider stay current on evolving surgical and interventional approaches to the management of patients with neurologic disease. Those diseases that the editors considered most important to address in this issue were tumors, trauma, and congenital problems in the cranium and in the spine.
Neuroanaesthesia SIG
For more information about this Special Interest Group (SIG), including events, activities and membership, please visit the ANZCA website.
Neuroanaesthesia SIG Resources
2020 Neuroanaesthesia SIG webinar - COVID19
Enter password and double-click to view fullscreen.
Talk to us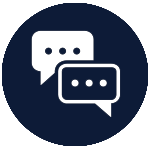 We rely on your feedback to further develop and support user access to the ANZCA library. Use the link below to provide content suggestions, as well as to make recommendations, report issues, and to give general feedback.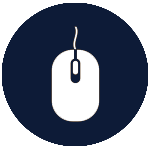 Library feedback form
---
ANZCA acknowledges the traditional custodians of Country throughout Australia and recognises their unique cultural and spiritual relationships to the land, waters and seas and their rich contribution to society. We pay our respects to ancestors and Elders, past, present, and emerging.
ANZCA acknowledges and respects Māori as the Tangata Whenua of Aotearoa and is committed to upholding the principles of the Treaty of Waitangi, fostering the college's relationship with Māori, supporting Māori fellows and trainees, and striving to improve the health of Māori.