ANZCA Scholar Role Subcommittee Statement:
If the local Department Scholar Role Tutor (DSRT) considers that the contribution of the trainee to a collaborative audit or research project meets the requirements for completion of the audit activity, then this SRA may be completed.
If the contribution by the trainee is not considered by the DSRT to meet criteria for the audit, then the contribution may be assessed by the DSRT (or representative) for completion of the CAP or CAT activity (for example, if an extensive literature review had been completed on the topic by the trainee).
If the audit or research leads to publication in a peer reviewed journal then the contribution of the trainee to that publication may be assessed by the SRSC as suitable for exemption for the CAP +/- CAT activities.
The trainee may appeal to the SRSC by way of a written submission. The one project cannot be used to complete both the CAP/CAT activity and the audit activity.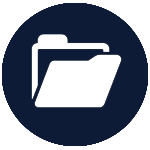 Roles in Practice: Scholar role library guide