When anaesthetists can't sleep ...
Dr Michael Toon, anaesthetist and stand-up comedian is a guest on the Ockham's Razor podcast.
"On the eve of one of the most important days of his life - not including his turn at the Olympics! - Michael Toon could not do the one thing he desperately needed to do. For a man who hoped to put people to sleep for a living, it was three parts irony to four parts frustration."
Listen to the episode here.
---
Doctors are human too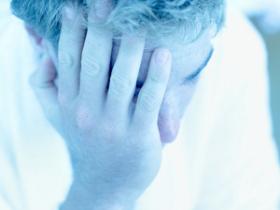 Click here to read a series of articles, from the Australian Doctor website, which highlight the theme of #doctors-are-human-too. This sheds light on the need to preserve and maintain doctors' mental health, so they can live fully while also being present for their patients.
---
Physician burnout: the need to rehumanise health systems. The Lancet. 2019;394(10209):1591-1591.
​Karp JF. Resident mental health: time for action. Anesthesiology. 2019;131(3):464-466.
Mufarrih SH, Naseer A, Qureshi NQ, et al. Burnout, job dissatisfaction, and mental health outcomes among medical students and health care professionals at a tertiary care hospital in pakistan: protocol for a multi-center cross-sectional study. Frontiers in Psychology. 2019;10:2552-2552.
Dhand, S.
Why doctors are unhappy in their jobs - and what to do about it
. Medical Observer, Opinion, 12 June 2019.