Skip to Main Content
It looks like you're using Internet Explorer 11 or older. This website works best with modern browsers such as the latest versions of Chrome, Firefox, Safari, and Edge. If you continue with this browser, you may see unexpected results.
This page displays apps and podcasts related to Pain medicine.
Related guides
Related websites
Audio-Digest (Audio lectures)
Keep up-to-date on the latest anaesthesia and pain medicine research and practice, in your car, office, home, gym or while travelling.
Audio-Digest provides instant online and mobile access to 371 accredited audio lectures and board reviews presented by experts from leading institutions, bringing clinicians a convenient continuing medical education (CME/CE) experience.
Each lecture includes:

Objectives and accreditation information
Pre-test questions (and answers)
Written summary and readings
Post-test questions (and answers)
Evaluation form

Automatically synchronizes your progress across your computer and your smart device
A mobile app is available for Apple iOS and Android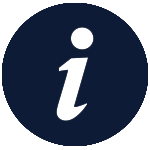 See our dedicated Audio-Digest guide for further information including full access details.
CPD Credit (Podcasts): CPD participants may claim this under Knowledge and skills 'Learning sessions' activity at 1 credit per hour. Use the My Transcript feature to track completed activities.
Apps
palliMEDS
PalliMEDS is a free app to support the clinical knowledge of health professionals who prescribe palliative care medicines or care for people at their end of life.
This reference tool can be searched by information, symptom or medication. It contains prescribing information for medicines endorsed by the Australian & New Zealand Society of Palliative Medicine and associated recommendations from Australian Therapeutic Guidelines on palliative care.
See this app review for more information about palliMEDS.
---
Opioid Calculator app by ANZCA
The Faculty of Pain Medicine, ANZCA has developed a smart phone application designed to calculate dose equivalence of opioid analgesic medications.
See this website for more information about this app.
Podcast: Benefit versus severe side effects of opioid analgesia
Episode: Podcast on Benefit versus Severe Side Effects of Opioid Analgesia
Released: Tue, 17 April 2018
Moderator: James Rathmell, M.D.
Participants: Albert Dahan, M.D., Ph.D. and Thomas K. Henthorn, M.D.
Articles Discussed: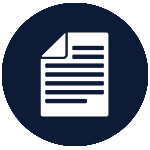 Benefit versus Severe Side Effects of Opioid Analgesia: Novel Utility Functions of Probability of Analgesia and Respiratory Depression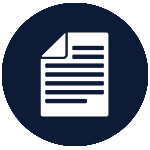 μ-Opioid Receptor Agonists: Do They Have Utility in the Treatment of Acute Pain?
Suggest an app or podcast
To suggest apps or podcasts for inclusion on this page, please use this form:
ANZCA acknowledges the traditional custodians of Country throughout Australia and recognises their unique cultural and spiritual relationships to the land, waters and seas and their rich contribution to society. We pay our respects to ancestors and Elders, past, present, and emerging.
ANZCA acknowledges and respects Māori as the Tangata Whenua of Aotearoa and is committed to upholding the principles of the Treaty of Waitangi, fostering the college's relationship with Māori, supporting Māori fellows and trainees, and striving to improve the health of Māori.